The US Transportation Command has awarded a 3-year contract to Louis Berger Aircraft Services at Cargo City (Kuwait)
The US Transportation Command has awarded a 3-year contract to Louis Berger Aircraft Services at Cargo City (Kuwait)
who we are
Welcome to the transparency website of LBAS. Operating at Naval Station Rota in southern Spain, LBAS is the aircraft services division of the Louis Berger group (now part of WSP), a world-leading engineering firm. We invite you to learn more about us and our parent company.
Read More
WHAT WE DO
LBAS manages the aircraft services at Naval Station Rota for the US Navy. This is a specialized, complex and rewarding work, at which we excel thanks to our skilled, largely local workforce.
Read More
COMMITED TO
QUALITY
As part of The Louis Berger Group, LBAS is committed to excellence and quality. Read about our values and philosophy and see what our customers think of our work, including the rigorous periodic assessments by the US Navy.
Read More
DOCUMENTS
ARCHIVE
As part of our transparency effort, LBAS is making a large amount of relevant information available to our employees and all interested parties. The full document archive, plus a number of highlighted topics, may be found here.
Read More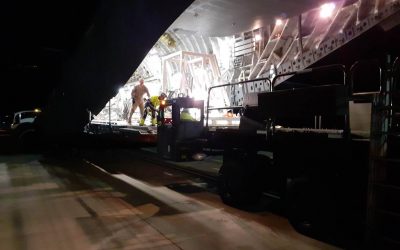 Three new rulings of the Labor Circuit of the Andalusian High Court of Justice from June 8th and 10th find that the terminations were lawful and due to organizational and production causes, while dismissing appeals from workers which sought to declare them void due to...